Events
Expand Your Awareness
During these times, when we are facing the challenges of an uncertain world, tremendous strength, peace and calm can be found in the deepest essence of your being. Expanding that inner strength is essential to your well-being. Join us for this important event, with topics including:
The Universal Laws
Clarity of Life's Purpose
Your Beautiful Chakras
Radiant Health in Changing Times
And More!
Sunday, December 5, 2021.
12 noon to 1:30 pm

Pre-registration is required Fee: $29.97 (Members receive 10% discount)

To register, please call or email The School of Royal Yoga. Registration must be received by 12 noon on the day of the seminar. Registered guests will be emailed a link to connect to the seminar via Zoom. – Please inquire. 908-879-9648
Life After Life
New Courses Beginning:
Thursday, January 6, 2022 at 9:00 – 10:00 am
or
Monday, January 10 at 7:30 – 8:30 pm
Course runs for 12 weeks.
Offered by phone, please contact the office to enroll. 908-879-9648

Do you have a loved one who has recently passed?
Do you worry about your own passing?
Do you wonder what happens when a person crosses over?
Would you like to feel more meaning in your life now?
Become comfortable and let go of anxiety! Feel peace now and live a full life! Life After Life is a series of 12 classes. Each class builds upon the prior classes. Attend one or plan to attend all remaining classes.
Hear what others have shared:
Taking this class was so helpful with my current life and my spiritual development . It motivating be to be the best I can be now. Who knew there was so much to learn about what happens on the other side. The class makes you feel so good about life after death, that I want to take it again. ~Joyce S.
Members: $29 for each 1-hour class if paid weekly, or $300 if pre-paid in full ($48 savings)
Non-Members: $32.50 for each 1-hour class if paid weekly, or $333 if pre-paid in full ($57 savings)
Crystal Singing Bowls Meditation
Experience deep relaxation and peace within. Become absorbed in the sound and vibration of Crystal Singing Bowls.
Saturday, September 25, 2021
3:30-4:30 pm
$20 Pre- registration required
Introduction to Bach Remedies
Please contact us for upcoming schedule.
Experience Bach Flower Remedies first hand and learn to incorporate them into your daily life, to help with issues such as procrastination, anxiety, mental and physical fatigue, and other aspects of emotional wellbeing. Participants will learn how to identify what remedy is best suited to a situation and person.
Member fee: $31/3 week segment Non-member fee: $35/3 week segment
To register, call: 908-879-9648
Bach Remedies for Children
Please contact us for upcoming schedule.
For those who are interested in how Bach Remedies can be used for support for children's behaviors and emotions throughout all developmental stages. Introduction to Bach Remedies course is a helpful prerequisite, but not required.
Member fee: $89/5 week course Non-member fee: $99/5 week course
To register, call: 908-879-9648.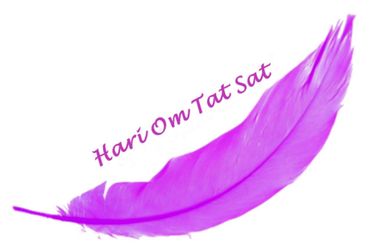 (908) 879-9648